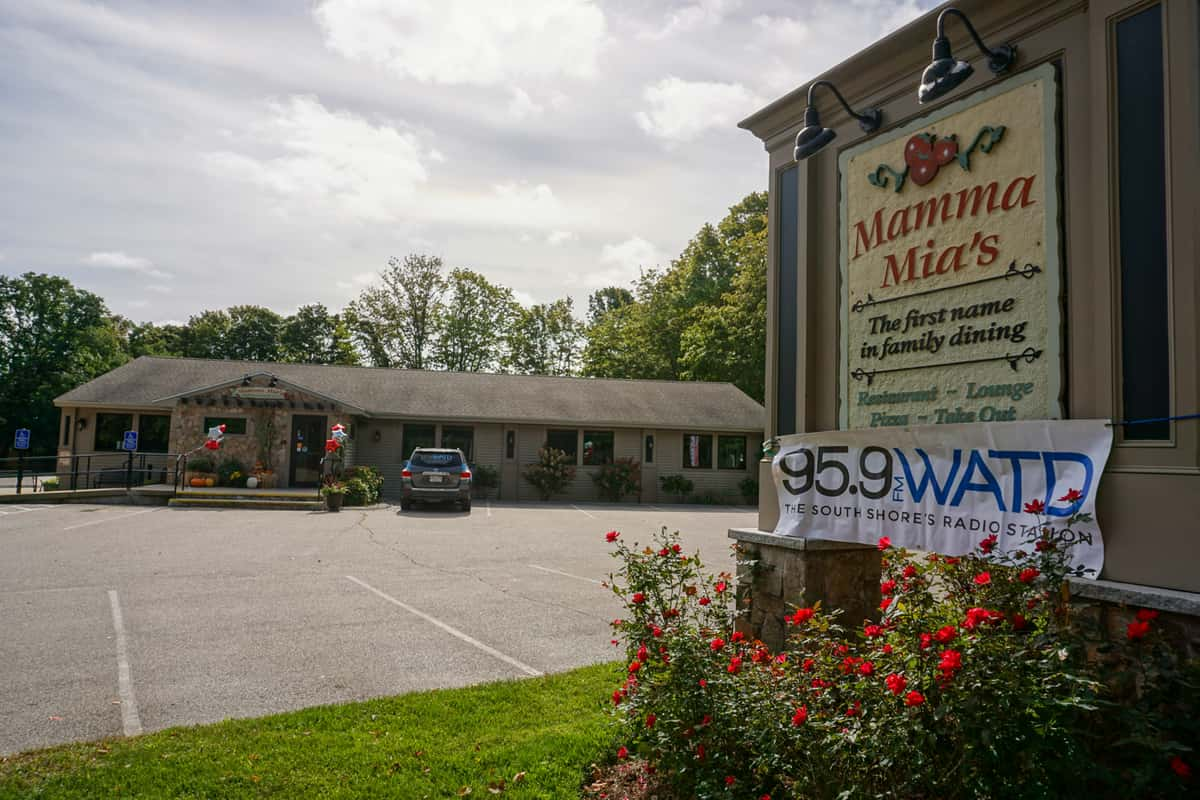 Mamma Mia's Marshfield Grand Opening
Mamma Mia's Marshfield Grand Opening—September 30, 2022
Mamma Mia's Marshfield Grand Opening
Join us for this Special Celebration on Friday, September 30
MARSHFIELD, Mass. (September 28, 2022) - Mamma Mia's has been a proud member of the Marshfield community for the past 20 years and we have been situated on 93 Careswell Street for the past 10. Our customers deserve the best family restaurant dining experience possible and we are committed to making that happen through great tasting food and outstanding customer service in a welcoming atmosphere.
See and feel the difference on Friday, September 30 at the Mamma Mia's Marshfield Grand Opening celebration! Check out our new restaurant, try our fall food and drink seasonal offerings, listen to live music, and get to know our friendly and fun staff.
We think you will really enjoy our new restaurant interior design and we can't wait to show it off!
Ten percent of our proceeds from the Grand Opening will be donated to Magical Moon Farm & Foundation, a local Marshfield non-profit who supports children with cancer and other life threatening conditions. Help us contribute to this great cause by dining with us at the Grand Opening.
Popular South Shore radio station WATD 95.9 FM will be broadcasting live from Mamma Mia's Marshfield from 11am to 2pm!
Mamma Mia's is owned and operated by the Viscariello Hospitality Group, a family business that consists of six Mamma Mia's restaurants in towns across the South Shore of Massachusetts, including Plymouth Waterfront, Plymouth Pinehills, Carver, Hanover, Kingston, and Marshfield. They also own and operate Carmela's in Kingston and ThreeV in Plymouth's Cordage Park.
Click here to learn more about Mamma Mia's.