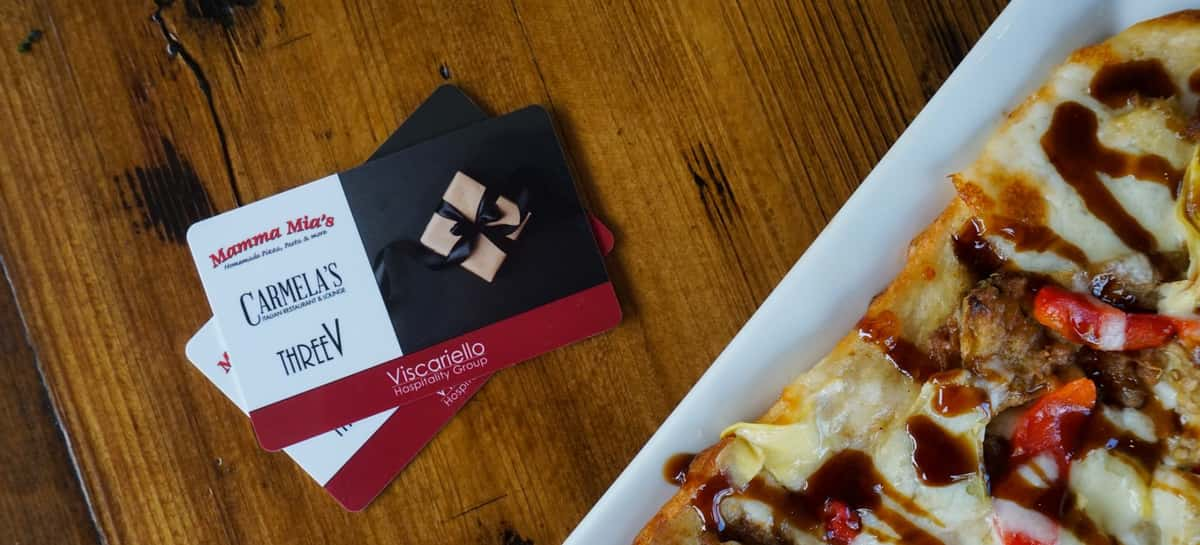 Gift Cards
VHG Holiday Gift Card Sale
November 1 - December 24
For every $50 you spend on gift cards, get $10 on a gift card of your own!
Two Ways to Buy-
•Purchase a gift card online using the button below. Bonus rewards will be issued on one digital e-gift card. No purchase limit.
•In-person at any of our restaurant locations, Mamma Mia's, Carmela's, and ThreeV. Rewards will be issued on one bonus gift card. No Purchase limit.
Bonus gift cards are valid from 1/1/24 - 3/31/24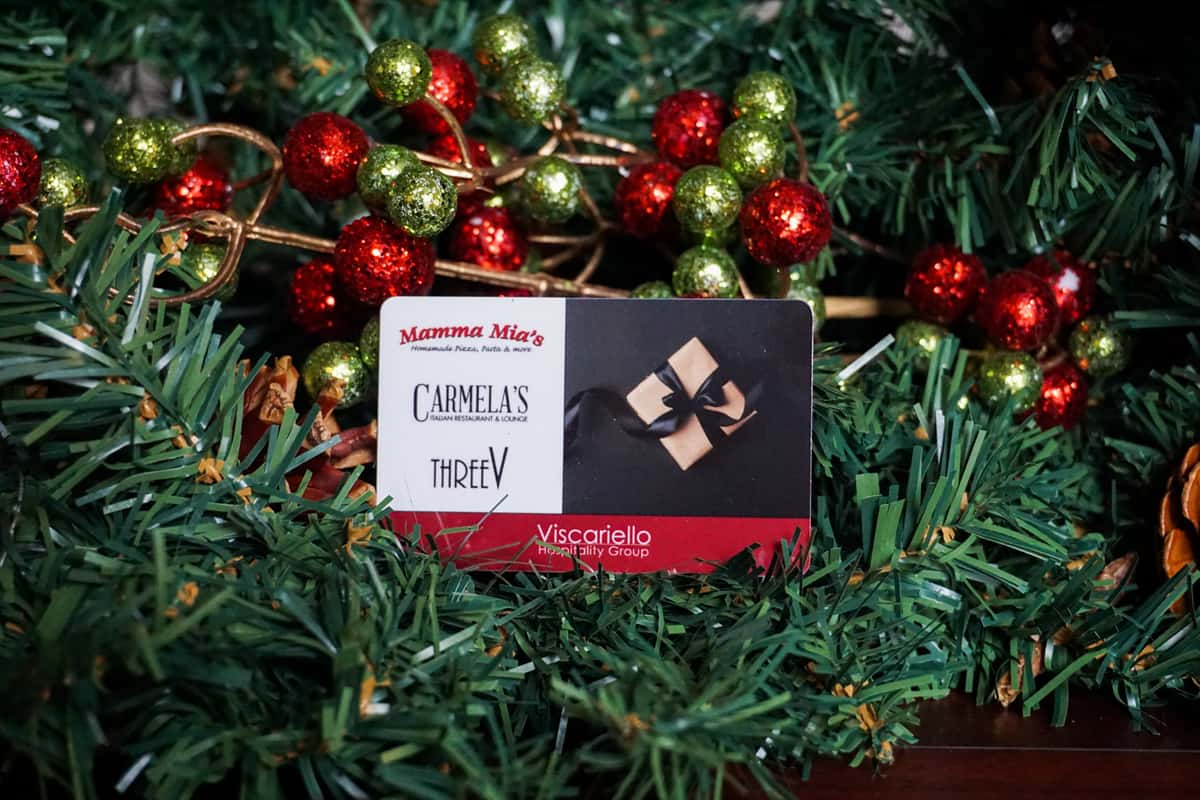 •Problems regarding online gift card orders? Contact SwipeIt support team at 888-794-7348 or customerservice@swipeit.com.
•Problems regarding gift card redemption? Call the VHG corporate office at 508-747-4950. Open Monday-Thursday 9:00 am-4:30pm.
•Check your gift card balance here.